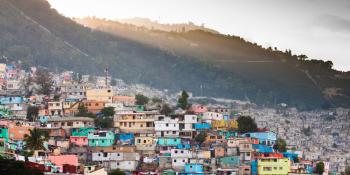 Build Solid Ground
funded by the European Union
We are all interconnected. Poverty of people in the south has an impact on the well-being of people in the north. Europeans cannot achieve their social, economic and environmental goals on their own, but depend on the prosperity of the rest of the world.
Building a solid foundation to elevate the Global South (low-income countries of Africa, Asia and Latin America) from poverty is a common goal of 14 partners and one project – Build Solid Ground funded by the European Union. For three years they will work together on engaging European citizens in solving critical issues beyond their borders.
What are the critical issues?
Access to land lies at the heart of ending poverty – without land, there can be no housing and housing is the key to stability and opportunity. Within the project Build Solid Ground we will focus on these major themes:
Land rights: millions of people live in fear of losing a home since their rights to the land are not registered or they face eviction
Gender equality: major gaps exist between law and practice on women's land rights. Closing these are crucial to eliminating extreme poverty
Urbanization and slum upgrading: people move to cities looking for work, as a result one out of seven lives in a slum. Land rights are the first step to slum upgrading.
Some of our partners will focus on the theme of migration and climate change as increasing numbers of people are forced to leave their countries in search of new homes. Affected host communities are under pressure to provide decent housing solutions.